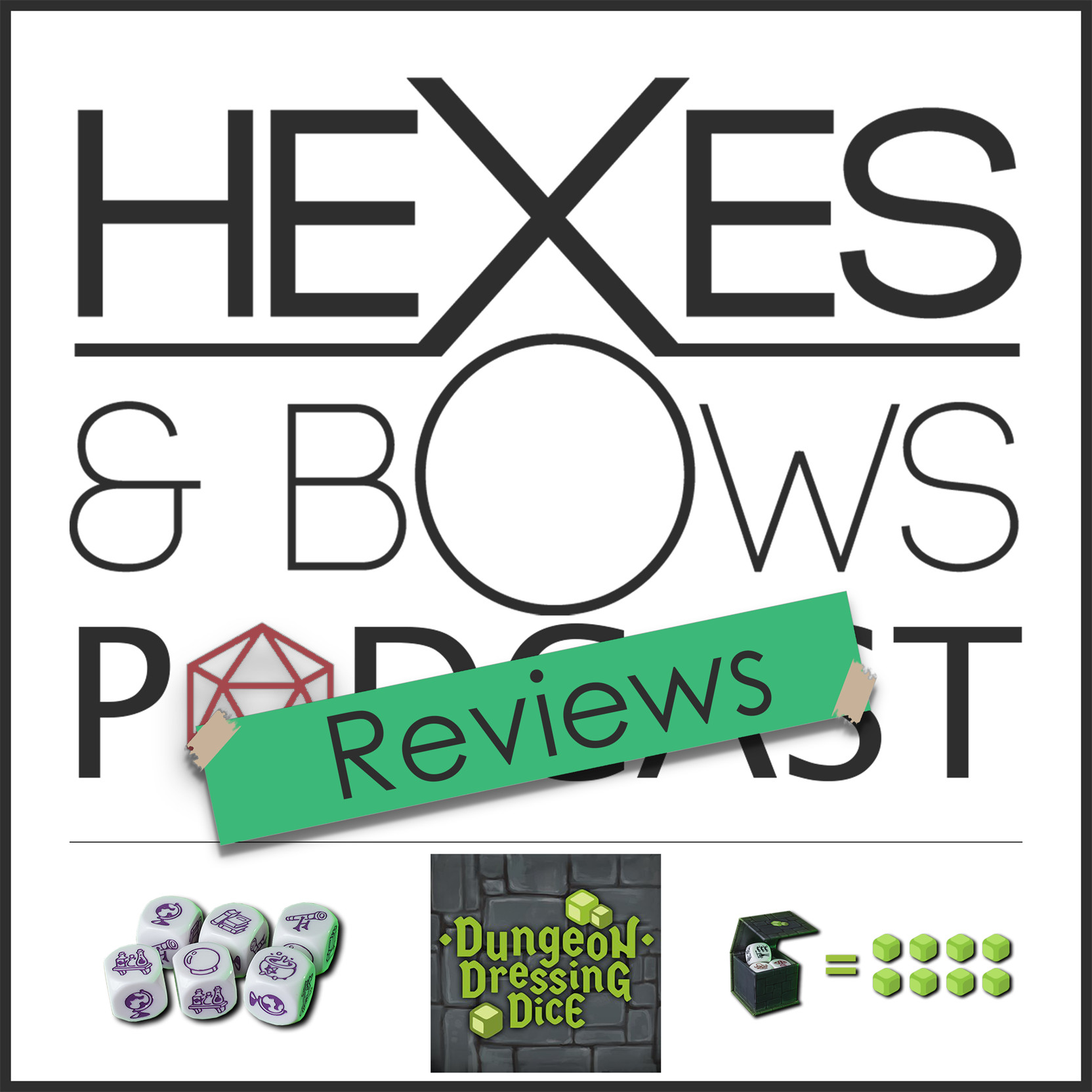 It's been a while since we had the pleasure of talking about a fantastic Kickstarter, but wait no longer!  Dungeon Dressing Dice is Hexes & Bows' latest review and boy was it fun to demo!
Gnome plays single player on this episode and shares his thoughts and experience with Incognito Solutions Inc.'s tabletop accessory: Dungeon Dressing Dice.
Now, let's first just start off with the fact that dice are fun to collect, so if you're just looking to add a unique set of dice to your already multiplying collection, this one's a bit of a no-brainer to invest in!
However, if you want something that is not only durable, functional, AND fun, definitely look into picking up a set of Dungeon Dressing Dice.  Listen to the episode for the complete review!
Dungeon Dressing Dice has 12 days left on Kickstarter and is already funded!  Check them out here and follow on twitter!
Gnome also takes a moment to make an announcement regarding Hexes & Bows new project: Hexes & Bows Actual Play Podcast!  The characters are cast and the stage is set!  H&B will be playing a homebrew D&D 5e game with a great cast of characters and a brand new world!
Thank you so much for listening! Don't forget to subscribe on iTunes, Podbean, or other podcast apps so you don't miss out on an episode!
Talk nerdy with us on social media!
Twitter: http://twitter.com/hexesnbows

Instagram: http://instagram.com/hexes_and_bows
Facebook: http://facebook.com/hexesandbowsgaming
And visit http://hexesandbows.com for updates, cast lists, videos, past podcasts, and more!