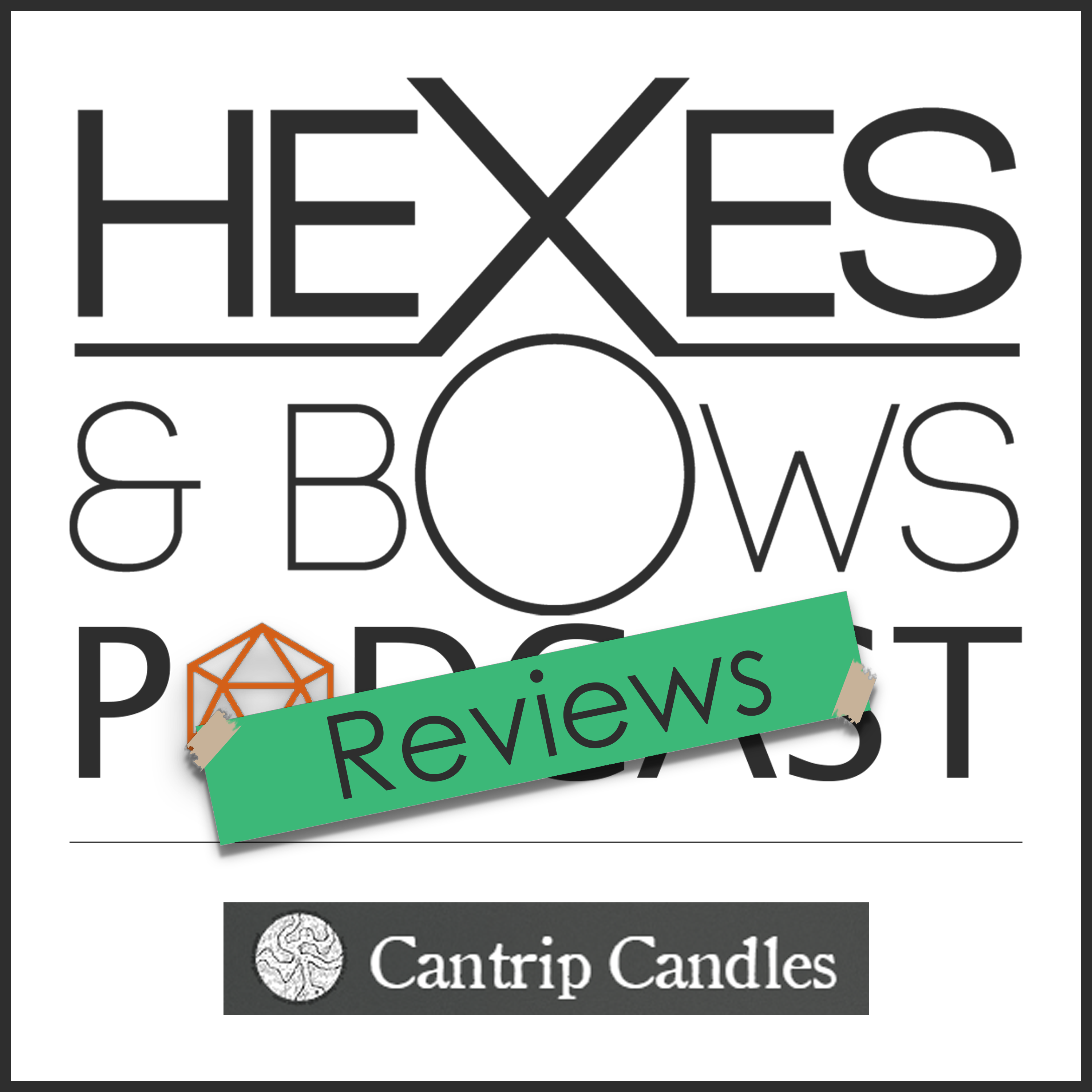 Hexes & Bows Podcast is BACK! We are beyond thrilled to be back behind the mic talking tabletop shop! Tara and Gnome team up to review Cantrip Candles, created by Christoff Visscher! These scents aid in immersion gameplay for your tabletop adventures and boy do they trigger some great gaming memories! Give this episode a listen and try out Cantrip Candles for yourself at: http://www.cantripcandles.com.
Cantrip Candles Social Media:
Twitter: @cantripcandles
Instagram: @cantripcandles
Facebook: Cantrip Candles
Important Upcoming Dates:
December 8, 2017: Extra Life 24 hour charity gaming marathon begins at 8PM CST on twitch.tv/gnomedic! Help us raise $1,000 for sick and injured kids at CMNHospitals! We'll have raffle prizes such as dice, dice mats, painted miniatures, and more for donors and will be playing a D&D 1-shot audience-participation game, along with games like Overwatch and Minecraft. Come play games, cheer us on, and help raise money for amazing kids! 100% of proceeds goes Extra Life. You can donate here!
December 16, 2017: Hexes & Bows Live D&D 5e Campaing on twitch.tv/gnomedic continues! Join Grohl, Talial, Teak, Makaria, Ricochet, and new adventurers Lyllah and Bulwas, as they finally sit down and uncover the mystery of the Feywild Queen, Subu. Show starts at 5PM CST!
Continue the conversation with Hexes & Bows on social media and get connected for additional updates, news, reviews, and more!
Twitter: @hexesnbows
Instagram: @hexes_and_bows
Facebook: Hexes & Bows